Hey guys! Welcome back to my creative palace. It is a beautiful Monday morning today. The winters are not at all thinking to be little decent here in Delhi but then the city is incomplete without it.
Do not tense your nerves as this post is not about nature or weather. As you can read the title very well, this post is dedicated to Bollywood. Kaabil and Raees were the much awaited movie this year. Being a true SRKian, I preferred watching Raees first. In the beginning itself I am admitting that I loved RAEES. The movie was too good that I have already watched it for 4-5 times. That is, I call the 'SRK MAGIC'.
Moving on, let me talk about the movie now. Raees is the character, played by none other than the man himself, Shah Rukh Khan. Though he is playing a role of a business who works illegally but he is kind at heat. He loves helping others and get love in return. The anger in his eyes is beautifully accompanied by the smudged kajal. He is looking royal and ravishing as always. The entry of Raees was itself so engraving to the eyes that you can watch SRK for a lifetime. And the entry is not what you are thinking of, it is something different. When you talk about the acting, he is just the best in this movie.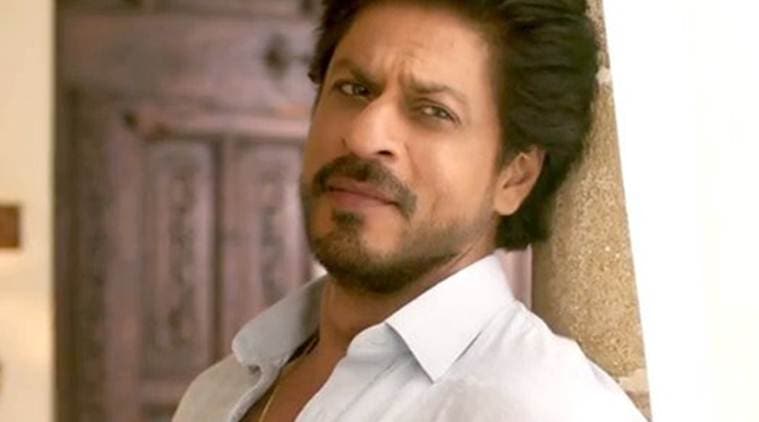 Mahira Khan is playing a role of Aasiya, Raees' wife. She is looking adorable, cute and pretty in the role. I loved the Gujarati touch been given to her in the song 'Udi Udi'. Though she is looking like a child in front of SRK but she did justice with her character. Her role is not very long. The romance both of these are doing in the movie is worth watching. I felt jealous watching them so close in few scenes but then as a common human being, I can just and enjoy my star working.
And we have another talent in the movie, Nawazuddin Siddiqui as Police Officer Jaideep Ambalal Majmudar. He has included all the fun and comedy elements both in the movie and to his character. According to me he is not fitting to the role of a cop as he lacks height and physique. But apart from that, he has acted like a pro. I loved his entry and way he delivered all the dialogue.
The side yet main role was played by Mohammed Zeeshan Ayyub as Sadiq, Raees' best friend and business partner. He saved his Bhai Jaan from all the problems by using a code word. He has been given amazing dialogue and cherry on the top is how he delivered each one of them.
The first supporters and then villain roles were played by Atul Kulkarni as Jairaj, Narendra Jha as Musa Bhai and Jaideep Ahlawat as Nawab (Musa's right hand). Apart from these villains, there was one supporting character too who taught Raees all the good things. Sheeba Chaddha played the role of Raees' mother very nicely. The child artists too were perfect in playing their respective roles. Master Shubham Chintamani as young Raees and Master Shubham Tukaram as young Sadiq.
Sunny Leone showcased her beauty in the song 'Laila Main Laila'. There is a story hidden behind this song and Sunny helps Raees. For that, you need to watch the movie. The work done on songs, direction and dialogues are appreciable and includes pure hard work.
Some of my favourite dialogues are:
बनिए का दिमाग और मियाँ भाई की डेरिंग दोनो ही है इसमें

मैं धंधा करता हूँ, मैं धर्म का धंधा नहीं करता
कोई भी धंधा छोटा नहीं होता और धंधे से बड़ा कोई धर्म नहीं होता
बुकिंग तो मैं करूँगा तेरी, अपनी दुनिया में
माथे पर सिनेमा चल रहा है? हेमा मालिनी नाच रही है?
दिन और रात लोगों के होते हैं, शेरों का ज़माना होता है
Rating: 4.5/5
I really hope you enjoyed watching this movie review. Do leave your views and experiences in the comments below.
As always thank you so much for taking out time and reading my blog.
Always keep smiling, it makes you look beautiful!