Life is too short to think twice, life is too short to discuss everything in detail. Life simply means to enjoy to the fullest. Do whatever you wish to do, for that matter nobody is there to stop you. Life is you! Life is what you want to actually do in your life.
Today, I am writing this open letter to you LIFE. Not because you are a LIFE but to simply thank you. Thank you for all those things you have given me from the time I was born. Thank you for making me meet my first love, my parents. Thank you for providing me with the most annoying but caring brother. Thank you for giving me a friend in the name of bhabhi.
Yes! It is easy to say harsh words to you but many people couldn't understand the depth of happiness you have given to them. I have dreamt and wished to have many things in life but never got it. For that reason, I can't curse you. You know why? Because you have tried your best to give me the best and what I deserve as the best.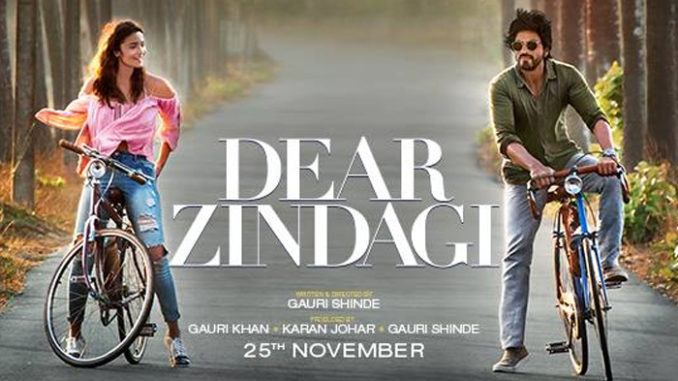 My mommy is my inspiration as it is for Shah Rukh Khan. My dad taught me never to lose hope and never be afraid of failure as Shah Rukh always say. My brother gave me every reason to smile in my LIFE. How? By gifting me tons of Shah Rukh Khan related stuff. My friends say that always be prepared for the worse as Shah Rukh said, "picture abhi baaki hai mere dost…"
All of my lifelines have taught me these things but who taught them these? Gosh! You are so innocent LIFE; it is only YOU who taught them these things. Life lessons are meant to be shared because only then you are able to understand LIFE in a better way.
It is said that nobody is happy with their respective lives. Frankly speaking, sometimes even I get upset with you. Why can't you fulfill all my wishes, which are actually too cute to handle. But then, I think. I think how you would be feeling after being tortured so much by the harsh words we humans use against you.
I apologize for the times I disrespect the importance of you, Life. I apologize if I have ever hurt you.
Nobody in the world is perfect, then how can we, humans expect YOU to be perfect. I have no complaints against you, Life. Because at the end, you will be the one staying strong besides me. It will be only you who would trust me in the decisions I take in my life. It will be you with whom I will be sharing all my happiness and sorrows. And, to add a cherry on the top, it will be only you with whom I will be sharing my secrets, dreams and love for Shah Rukh Khan.
Thank you for everything #DearZindagi. Always be my best friend and be my side as always you did till now. Let me know if you need anything in return from me. Shhhh, I promise I won't tell it to anybody.
PS: "I am writing a letter to life for the #DearZindagi activity at BlogAdda".