Hello guys! I hope you all doing great and thanks for your visit!
So, I usually do not review movies on my blog but then I thought, why not? From now on, I will try to review the films which I will watch. Last week, I went to watch Force 2 and thought to review it here so that you guys can make your mind if you want to watch it or not.
ACP Yashvardan (John Abraham) is looking damn hot and sexy in the movie. No matter if he is totally broken from inside but his actions did all the talking throughout the movie. He played a strong role as he did in Force. His power pact performance won my heart. Plus, the body (oh so hot) and dialogue delivery were the things which made him the movie star.
Sonakshi Sinha played the role of an officer, namely, Kamaljit Kaur aka KK. After Akira, you can expect lady bheem kind of stuff from her. She did actions in the movie perfectly and played her role very well. The most appreciating thing about her is being not so skinny girl, she did her best in the movie and matched up to the level of John.
Now, comes the villain of the movie, Shiv Sharma. The said role is played by Tahir Raj Bhasin. As he played a negative role in Mardaani, I guess he is enjoying the 'bad boy' tag as of now. As always, his eyes did all the talking of the role and he sparked up the performance.
There are 2 cutest additions in the movie, which I do not want to reveal. I really want you to watch the movie and get surprised later.
Overall, the movie features many twists and turns, which will leave you jaw dropped. I enjoyed the movie and you will too if thrill and action is your forte to watch. There is a lot of spice and drama too in the movie, which adds a cherry on the top of the cake.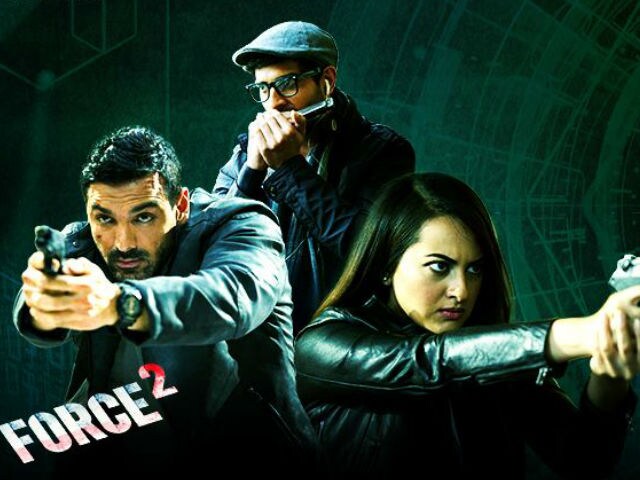 Rating: 3/5
I really hope you enjoyed reading this movie review. Have you watched the movie, FORCE 2? Do share your views and experiences in the comments below.
As always thank you so much for taking out time and reading my blog.
Always keep smiling, it makes you look beautiful!